Harford County Public Library - Bel Air Branch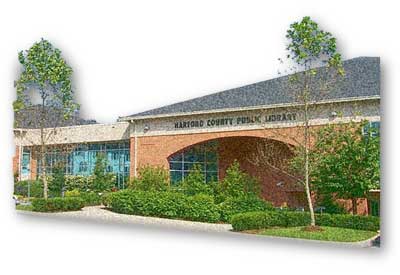 Harford Senior Housing is located just minutes from the Harford County Public Library's Bel Air Branch.
A library borrower's card is free and available to a person of any age.
Included in the services and materials that the library offers to the community are: books, recordings, cassettes, magazines, newspapers, video tapes, public meeting rooms, large-type books, compact discs, CD ROM's, puzzles, puppets, oral history, films, copy machines, audiovisual equipment, public access computer catalogs with printers, microfilm reader- printer, and much more. Please visit their web site for complete details:
http://www.hcplonline.info/

Harford County Public Library - Bel Air Branch
100 E. Pennsylvania Ave
Bel Air, MD 21014
Phone: 410-638-3151
Fax: 410-638-3155
Drive-Thru: 410-638-4800
TDD: 410-838-3371 (Hearing Impaired)
Drive Up Window: 410-638-4800

Branch Hours:
Mon & Wed 10:00 am - 8:00 pm
Tue & Thu 11:00 am - 8:00 pm
Fri & Sat 10:00 am - 5:00 pm

Drive-Thru Hours:
Mon – Thu 8:00 am - 7:45 pm
Fri 8:00 am - 4:30 pm
Sat 9:00 am - 4:30 pm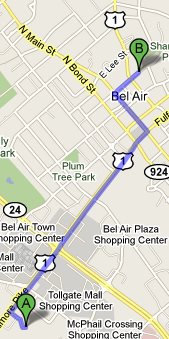 Directions from Harford Senior Housing
(approx. 1.5 miles total):
Exit our parking lot to right turn on Baltimore Pike (Rt. 1)
Turn left onto Rt. 924 (Main Street).
Turn right at the third light onto Pennsylvania Avenue.
Library is at the corner of Pennsylvania and Hickory Avenues.